Club-O-Grafie by DJ José Parra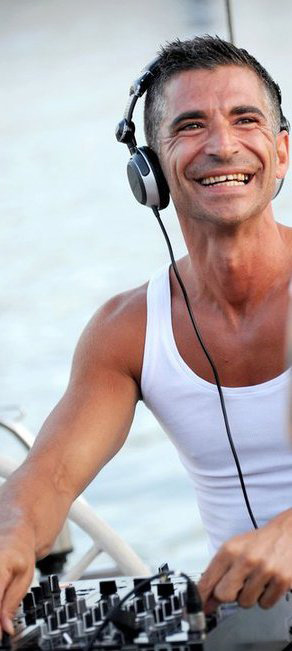 in Zürich:
Moonrage Resident 2010-2011
Fusion 2011 mit Neelix 2011
Thai Thai Club Zürich 2011
Om Club
Kaufleuten
Club Q
Labyirnth
Stairs
Attik
Lotus-Club
Spider Galaxy
Stoffwechsel
OxA
Supermarket
Superzero
BesaMeMucho
Mini Market
Aaah-Club
T & M
Barfüsser Bar
Loop38
TakeADance
Next-Club


in der Schweiz:
Luzern- Pravda
Bern- Liqid
Tessin- La Rotonda
Basel- Borderline
Geneve
Biel
Ausland:

Moonrage (Asien, Deutschland)
Ibiza, China, Turkey, Germany, Östereich


Josè was born in Spain as the son of a musician and a flamenco

dancer. It is
easy to imagine that he has rhythm in
his blood. Starting his career
as a dancer,
he soon recognised
that he would like to be the one behind the deks

making
people dance. So he started to practice djing and soon he had
his first
gigs in smaller Clubs. Beeing so lively
and enthusiastic while djing,
more and
more Clubs booked him all
over Switzerland including the most popular

Locations like Oxa, Kaufleuten or Q Club.
In 2001 he became his chance to
play in Ibiza, and
now, 5 years later, he
can call all the major Clubs like Amnesia,
Space or Pacha
his "Living-
Room". José was with SUPERDISCO from the
beginning and
a very close relationship developed.